Ready to become My next spiritual plaything? Click here to become a slave to My femdom voodoo doll...
HOW IT WORKS

CRAVE THE ULTIMATE CONTROL?

SUBMIT TO ME
Be ready to submit yourself fully to My powers. Decide what it is you want to see happen in your life while under My spell and take the plunge. Begin your journey by purchasing your personalized voodoo doll by clicking the "submit to me" button above. Give up your mind, body & soul to High Priestess.

SIGN THE PACT
In order to begin you will need to fill out My Black Magick Consent Form and provide Me with personal details that will allow Me to create a psychic link with you. Signing the form is the spiritual equivalent of entering into a pact with Me that opens back doors into your mind, allowing Me to influence you.

THE SPELL IS CAST

SEE YOUR VOODOO DOLL
After I cast your spell I will send you a picture of your voodoo doll so you can see & feel the power of the ritual for your self. Once you see YOUR face on your personalized voodoo doll as it lays helplessly on My altar you will feel the fear, excitement & mental anguish knowing My Will has been done!

BE CAREFUL WHAT YOU WISH FOR
The changes in your life may be noticed right away or may slowly creep in over time. But you will never be the same again. You will be changed on an energetic level & your life will set on a new path. The only question is, can you handle it? Remember: be careful what you wish for... because you might just get it.
GALLERY
Here are some examples of My previous femdom voodoo spells & victims 😈
ABOUT ME
PRINCESS SHIMMY
Femdom Witch & High Priestess of Slaves
As a dominant Woman and a practitioner of the dark arts it was only natural for Me to use black magick to entice and compel slaves to submit to Me. In fact, some of My best slaves have manifested in My life as a direct result of using magick! I'm well studied & experienced in many aspects of the occult and am only growing stronger in My power day by day. As a natural witch the occult has always been a big part of My life. In My journey I have created allies with some of the most powerful spirits out there. You truly are in the presence of a future Ascended Master and Demoness in the flesh. My Great Work here in this world ripples through the fabric of reality daily and is carried on the backs of My willing slaves.
REAL BLACK MAGICK
WARNING!! 100% real occult femdom spellcasting. Proceed with caution! 🔞
What is Voodoo Femdom?
My custom femdom voodoo dolls can instill any thought or behaviour deep into your mind, pushing your boundaries and taking you deeper than you've ever gone before. Using dark energy I can make you more submissive, control your sexual impulses & plant seeds deep into your subconscious mind that will never go away. The sky is the limit.
Make no mistake, My spells & magick are 100% real. Once these doors are opened they can never be shut again. You have been warned.

Contact Info
1-800-863-5478 ext: 03737470
Sign up to call Me & get 3 free mins

Accepting slaves worldwide
princess.shimmy@gmail.com
Slave Testimonials
High Priestess Princess Shimmy has used Her spells and voodoo dolls to enslave me for many years now and I cannot get away. She has caused irreversible changes to me, making me more submissive and accepting of my true place in life.

Princess Shimmy has a next level understanding of the inferior submissive male mind.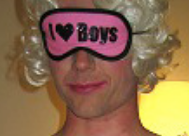 My first dive into Princess Shimmy's world was while using Her "Femdom Ouija Board" I was put into contact with a dark spirit that led Me to serve Princess Shimmy. I've personally been under Her voodoo spell and have witnessed the undeniable effects first hand and all I can say is this is She is the real deal. I have had my life rearranged in ways I have never thought possible. I know I will never escape Her power and control and because of Her spell, I don't want to.

CONTACT
Have a question for High Priestess? You may respectfully submit your question using the form below.